The New Home of
ASTROLOGY, PLAIN & SIMPLE
AFTER A LONG TIME AWAY, THIS WEBSITE WILL SOON BE OPEN AND UPDATED.
PLEASE COME BACK AND VISIT AGAIN SOON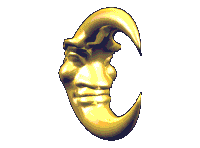 Welcome to the brand new home of Astrology, Plain & Simple. It sure didn't take us long to outgrow the old website. Hopefully, this one will last a bit longer. For those of you who are here for the first time, I do hope you'll come back again and again. I'm planning to add a few things now that I can spread out. Perhaps, a weekly horoscope that will make sense to most of you...or a monthly one with different interpretations for people born during different times of the month. Anyway, for the new people, let's start from the beginning:
Hello:

First, let me say I am no "soothsayer" "sage" or "merlin the magician." I am a student of astrology and will be a student all of my life because no one person can know everything about this science. I can promise you an honest chart and an honest reading on that chart. I don't use "psychic influences" or "feelings" or any other kind of mumbo-jumbo. I DON'T USE PRINTED REPORTS FROM COMPUTER PROGRAMS! (I have seen many sites on the web who use computer printouts and charge half of my price for almost no useful information.) I hit the books for you...ephemeris, table of houses, etc. I use tried and true methods of erecting a proper chart. For the reading itself, I go by ancient findings that have served my clients for well over the past 25 years. Your order will consist of your individual hand drawn chart or charts and your personal interpretation.

If you really have an interest in true astrology...if you have a nagging question in your life that needs clarification...if you have a love or compatibility problem...a serious upcoming event, etc...PERHAPS YOU NEED A REAL CHART INTERPRETED BY A REAL ASTROLOGER! These charts also make unique gifts for friends and family, for birthdays, weddings, newborn babies, etc. Give me a try...I know you'll be surprised and pleased and come back again and again...I am proud to say that most of my clients have stayed with me through the years. They've come back again and again and referred me to their families and friends.